We provide a one-stop solution for all the learning needs of your children, from comprehending the material to passing the exam. Now your kids can learn with Sunshine's preschool learning app from the comfort of your own home.
Our education app is the go-to option for preschoolers around the country because of its easy user experience, design, and interesting features.
Reasons to Choose Sunshine Educational App for Preschoolers
Sunshine provides the best preschool learning app that will provide you with:
Timetable to track upcoming classes, tests, etc.
Organized study material, which includes notes, question papers, and solutions all in one place.
Live chat option to communicate with the tutors
Online tests for more practices and better performance
Online assignments to ensure the students are practicing more
Fees management of the students and sending receipts to parents
Special announcements to keep the students well informed
Smart attendance to replace paperwork
Syllabus and Subjects Covered on Our Preschool App
The Sunshine Preschool App includes the whole Nursery, LKG, and UKG curriculum. Preschool subjects covered include Phonics and Reading, Early Math, Letter Tracing, Physical Fitness, Animals, Space, Health and Hygiene, Safety, S.T.E.M., Colours and Shapes, Indian festivals, General Knowledge, Emotions and Feelings, Art and Craft, and much more.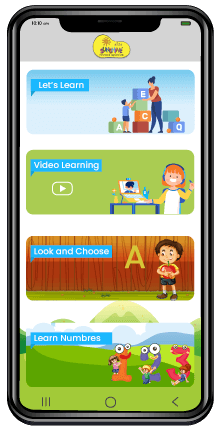 What Makes Sunshine Preschool Learning App the Best Educational App in India?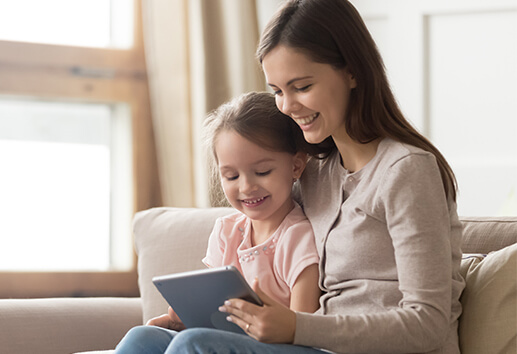 With the Sunshine educational app for preschoolers, your kids will receive:
Uninterrupted access to thousands of stories, rhymes, activities, and games
Fun and interesting content for the growth of skills and performance
Parents teacher communication enhancement
Online study and e-books
Safe and easy-to-use interface
Personalized experience
Download the Best & Most Interactive Learning App for Preschoolers
There are thousands of learning apps in the market but you should choose the best for your kids. If you are looking to enhance the academic experience of your children with educational mobility and fun learning, then download the Sunshine Preschool Learning App now. Our interactive app is available on platforms like Android and iOS devices, and it can also be accessed using a PC.
Note: To access the Sunshine Preschool learning app on iOS devices, download and install the MyInstitute app, begin the registration process, and when prompted, use the access code - FFJJJ. Once successfully registered, you can select and purchase the program of your choice.