Why You Should Opt for Online Preschool Classes for Kids During Pandemic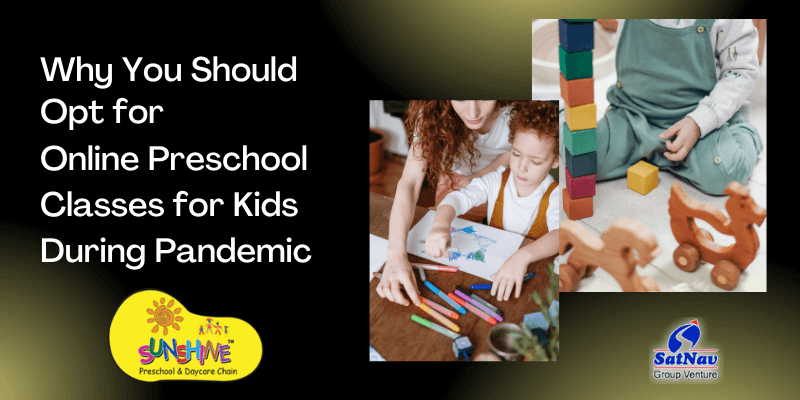 As we are approaching the start of the school year, one of the main issues the parents face is how to conduct their children's education this year, especially the preschoolers. Many factors affect this decision, such as maintaining proper social distancing during the pandemic, the nature of their jobs, and the community spread of COVID.
During the pandemic, online preschool is the best option for children to learn, especially preschoolers because it can effectively nurture a child's overall development.
Listed below are some of the major benefits of online preschool for kids
Virtual Preschool Help Your Child to Maintain a Routine

The best way you can add some structure back into your preschooler's day is by enrolling your child in an online learning program. Online programs that combine independent learning activities with live sessions help to develop independence and offer stability and security to them by establishing a consistent routine in their life.

Improves Your Child's Social Interaction

The online preschool learning program provides your child with a wonderful opportunity to make a completely new group of friends. The program allows children to make friends from different backgrounds across different cities, which is a socially distant environment. These interactions are often critical in nurturing your child's emotional and social development.

Allows Your Child to Explore New Technology Concepts and Skills

In virtual learning, kids are introduced to new concepts that they may not experience in a traditional in-person preschool classroom. These include skills from using new applications to learning tech vocabulary. Such skills will be very important as they grow up in a tech-savvy world.

Online Preschool Is Cost-effective

In addition to all these, virtual preschool is also a cost-effective method to spend your child's time. This includes savings from expenses incurred by the traditional classroom setting, such as transportation costs. Also, you can completely avoid the babysitting costs.
If you are looking for an online preschool option for your little one, we can help you. At Sunshine Preschool & Daycare, we provide the best preschool online classes for kids from all across India. Get in touch with us, and we promise to take the best care of your child.
Be the first to post a comment