Preschool Online Summer Camp Your Kids Will Love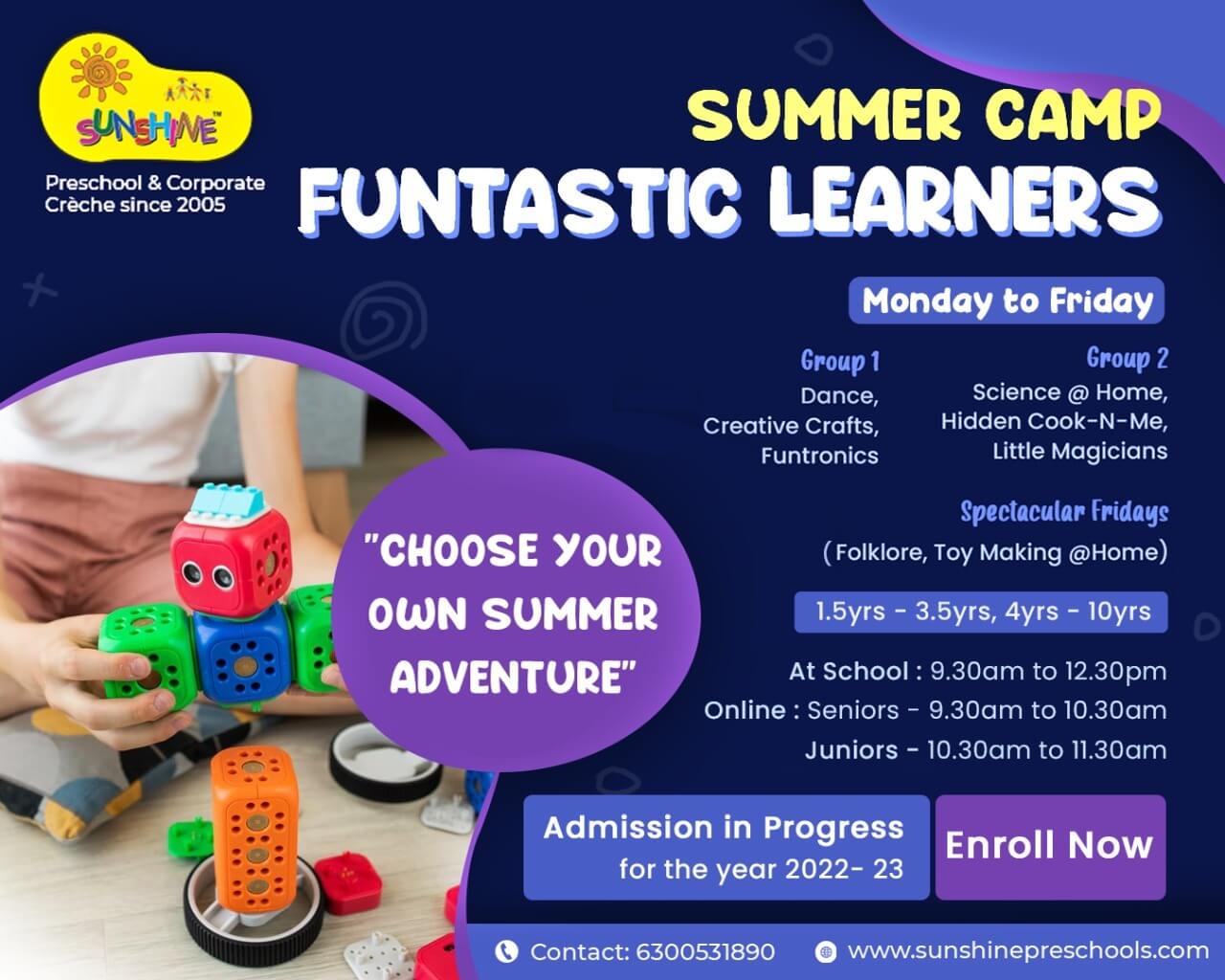 Preschool online summer camp is important as it's an opportunity for kids to learn new things. Still, it also enables the children to be independent and grow without or at least with minimal parents' guidance. It helps them explore, make friends and acquire skills at a very young age allowing them to become confident.
Due to the current pandemic situation still prevailing and showing no signs of decline, a virtual summer camp for preschoolers is a boon to parents who want to educate their children but who are worried about the pricing.
Here are some completely free and affordable online summer camp activities for preschool kids:
Virtual Summer Camp YouTube

Camp YouTube hosts video camps on a variety of topics and themes that include STEM, adventure, arts, and much more. Children can select any of these and learn new skills at their own pace. It's a superb choice for children and families who wish to learn new things together from the safety and convenience of their home environment. All the videos included in this virtual summer camp are completely free to watch and taught by professional instructors of the subject. Children can also search for videos on making several traditional summer camp recipes and the art and craft projects to utilize their time constructively.

Online Summer Camp Wonderopolis

Fun for kids of all age groups, Camp Wonderopolis, provides free and entertaining STEAM - Science, Technology, Engineering, Arts, and Math - programs. Some of their interesting and exploratory topics for the summer camp include, "How do hot air balloons fly?" or "Why slime feels so mushy?" and even "How do cranes function?"

Preschool Online Summer Camp is Playful

Valerie from Inner Child Fun has put together a free and virtual summer camp for preschoolers! Each week Camp Playful will send you 3 activities through email subscription to try with your children, contributed by Inner Child Fun, Red Ted Art, and Babble Dabble Do! In preschool online summer camp, you can keep your kids busy.

Start with the Book

In this virtual summer camp, parents get a better option for their child because it lets their children choose to read about what they already love, for instance, dinosaurs, buildings, sports, animals, superheroes, music, and more.

Camp PBS Parents

This virtual camp has it all, including DIY toy projects, fun activities for kids. You can explore and play with your child through the entire season with numerous free resources from PBS Kids. Spark curiosity and creativity through hands-on activities, tips, and games based on diverse themes supporting literacy, maths, science, and essential life skills.

Camp Creativity at Michaels

This online summer camp for preschool kids offers weekly theme camps that are free for the child from age 3 yrs above. They have themes like How awesome is art, Friendship Fashion and Fun, Yay for yarn, Adventures in paper crafting, craft some cool creatures, Science is super, and The Magic of Me.

Maker Camp

For children who love to mend some things, break a few things, get their hands dirty, building, tinkering, exploring makers camp is the perfect virtual summer camp to enroll.

Virtual 4-H Camp

Explore fun learning summer camp activities in STEM, arts and crafts, food and nutrition, and bonus camp resources and gear to help your kid continue to grow and learn.
Online Summer Camp for Kids Offered by Sunshine Preschool
Sunshine Preschool and Daycare is one of the pioneers in a preschool segment that also provides online summer camp for kids (junior kids aged 1.5 to 3.5 years and senior kids aged between 4 to 10 years). Our programs are meticulously planned to offer a structured opportunity for children to grow, become independent and self-confident, socialize and make new friends, and even learn new skills.
Sunshine's virstual summer camp for preschoolers is fun, interactive, captures the kids' interests, and is guided by well-trained teachers to enable parents to comfortably take a backseat and let kids explore their hidden talents and interest.
Fun-Filled Online Summer Camp Activities are:
Magic Mania
Crafty Clay
Yoga and Zumba
Music and Dance
Puppet Making
Exciting Games
Creative Crafts
Veggie Carvings
Flower Arrangements
Inspirational Stories
Inquisitive Scientist
Yummy Fireless Cooking
Busy Brains- Riddles and Puzzles
Online Summer Camp FAQs
Our sessions are not pre-recorded but are in the form of online classes using Microsoft Teams platform. The kids enrolled will be working with teachers online, and the teacher will lead all activities. If the kid is having a challenge, our teacher might ask her to share her screen to assist her. It is a very interactive session, and all kids get the opportunity to participate and showcase the things learned in class.
Each session is 1 hour 15 minutes with a break of 2 minutes after completing each session, where the students can step away from the computer, get a snack, or flex their muscles, take a water break and use the washroom. The session could Seniors Session (9.30 am to 10.45 am IST) and Juniors Session (10.30 am to 11.45 am IST)
15 min: Greeting, on the first day, everyone introduces themselves; on the consecutive days, we start with a warm-up activity (prayer, yoga, meditation pranayama)
25 min: Instruction time
30 min: Stretching exercises/ break
30 min: Instruction time, sharing what they have learned
Kids are learning new things every day that progress in complexity and are based on each previous activity. There is not one day that will have the same routine. That's the fun of it!
Parents will be added to the WhatsApp group. They will receive the Microsoft Teams meeting link, meeting ID and password, and their instructors' names.
Parents will be added to the WhatsApp group. They will receive the Microsoft Teams meeting link, meeting ID and password, and their instructors' names.
The camp participants should have their names displayed at all times (and not their parents' names or other details).
All participants are encouraged to keep their videos on, especially during the initial phases of the camp. This helps to recognize them and ensure they are part of our camp register.
Once the name of the participant is ensured to be correct, the instructor switches off the video, enabling the students to reset their names.
Students can only utilize the Chat feature, raise their hands and unmute themselves only when permitted by the instructor.
All participants' meetings end after the instructor exits the video platform.
Two teachers will be present, leading the session instructions, managing the kids, and running the online meeting.
In the summer camp description, we provide the list of materials needed
Mobile, MAC or PC, or Chromebook, any device can be used
Strong internet connection
Access to the Microsoft Teams App
We recommend that for children aged below ten years, parents stay for the first 15 minutes of the session on the first day and 5 minutes on other days to sort out any technical issues.
No, that's our area of expertise. Our instructors excel at keeping the students engaged, and minimal intervention of the parent is required. Kids should be dressed properly; being ready for the class shows that you intend to participate fully.
A parent can message in the WhatsApp group and express their technical problems or concerns. Our team will be present to address your issues immediately. They can also intimate us prior if the child is not attending the session.