6 Common Challenges Faced by Working Parents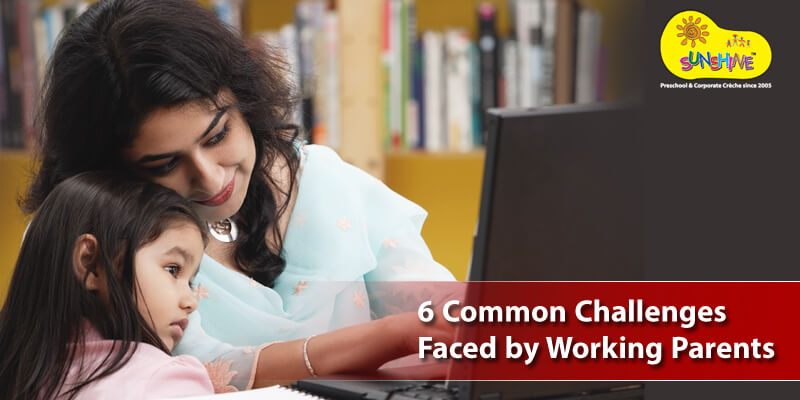 Being a working parent is not an easy task as balancing your career and kids is not something a faint-hearted person can do. Especially in this pandemic situation, there are many parenting challenges that parents find difficult to cope with while they are returning to work. Parents are struggling to handle their children's stress and anxiety and maintain a healthy routine for them. They also have to assist their child's education and keep the children busy and occupied. Overall, it has become quite difficult for parents who are returning to work after the pandemic to take care of their children.
Here are 6 common challenges being faced by parents in this present situation.
You need child care, even if working from home

Parents who have held office jobs know how hard it is to maintain an equilibrium in getting their child to school, getting to work, and be there to pick their kids up and get home. However, even if you are working from home, you still need some type of kid assistance, whether a daycare, a nanny, or a babysitter, which would cost you time and money.

You feel like you are not giving it your all

Managing a hectic schedule where you juggle between work and your children is not easy. You have to realize that you cannot give your best to all your priorities at the same time. At times you may not be able to spend quality time with your children, while at other times, you may not be able to focus on your work, but eventually, it's all about balancing both worlds.

Feeling stressed and anxious

It can be difficult for you to handle your child's tantrums. You may get stressed and often feel anxious about whether you will be able to do your work and take care of your children simultaneously, which is not good for your mental health. Learn to cope up and take out time for self-care.

Maintaining a healthy routine becomes difficult

You might find it difficult to maintain your health because of the workload during the pandemic and taking care of your children. This can make you feel fatigued and sick. Try not to miss out on time to exercise and keep yourself fit.

Stretching work after office hours can be tough

Some parents continue to work even after they have left their workplace. They might be answering emails, doing some research, or even meeting a client after work before heading home. This habit of working after office hours is a challenge to turn off.

It can be hard to find time for yourself

Between work and family, a working parent might find it very difficult to breathe and forget about having time to do something special for themselves. However, practicing time management can help you in such a situation.
Maternity Act, 2017
The passing of the maternity bill in 2017 mandates organizations to give 26 weeks of paid maternity leave to all women employees. It also makes it compulsory for every establishment employing 50 or more employees to create provisions for crèche or in-house daycare facilities for the children.
We at Sunshine Preschool & Daycare are experts in setting up daycare services, baby crèche, and a daycare office for your children, where they will be taken care of while you can focus on your work without any stress. Don't hesitate to get in touch with us for more information on our corporate crèche services.
Be the first to post a comment