Ways with Which Companies Can Support Working Parents During Pandemic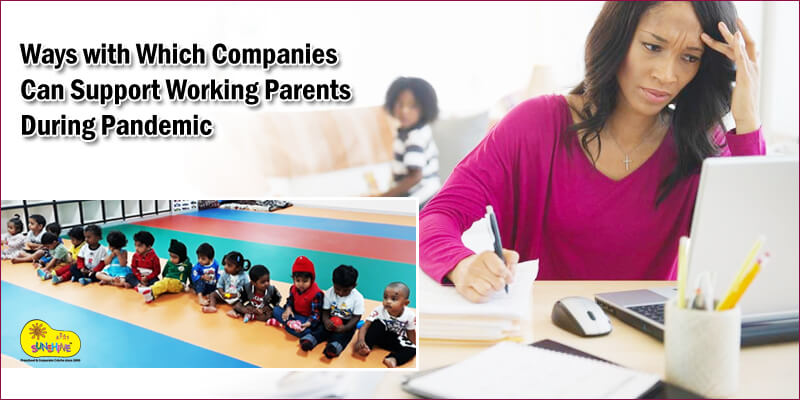 Employees are still crying out for more support during COVID-19. Amongst them, working parents are having the hardest time, both in the workplace and at home.
BIC Cello's India survey of 400+ parents in Mumbai, Delhi, Chennai, and Kolkata with children aged between 4 to 20 years found that 80% of working parents spend more time with their kids at home makes it difficult to balance their work and personal life. According to the survey, many Indian parents find it hard to deal with office work, house chores, and taking care of children at the same time. With many schools still closed because of the pandemic, it has been difficult to manage their children's education.
What Should Companies do to Support such Working Parents?
These are some of the best ways you can adopt to help your employees who are also working parents:
Form Good Practices and a Healthy Culture

Encourage breaks and focus on productivity instead of hours. And give them flexible and remote working to promote a healthy work-life culture. Let the employees volunteer for themselves and support the parents.

Inspire Transparency and Communication

Transparency, honesty, and open communication are good ways for businesses to help working parents. It is vital to give chances for leaders to check in with their teams frequently to give input on scheduling and priority management.

Create a Parents' Community

Giving a community and internal social channel to share advice and resources to working parents is necessary. Here they can communicate with each other and strengthen their relationship, which helps develop a culture for care.

Expand Childcare or Senior Care Expenses and Services

Consider increasing qualifying costs to include a child or senior care if you provide a personal spending account or wellness account. Another approach to relieving the stress of a double workday at home is hiring a local provider to cover a few child care service visits.

Corporate Daycare Facilities

Provide workplace daycare facilities for the employees. For working parents, remaining productive during child care is quite difficult. So with daycare facilities at work, parents can work comfortably knowing their children are in safe hands.
Why Choose Sunshine's Corporate Daycare Service?
We, at Sunshine preschool, offer childcare at workplace support for working parents who are struggling to balance work life and their parenting responsibilities. Our in-house creche services provide safe and high-quality education-focused childcare.
To learn more about our corporate crèche services, contact us now!